The Bennetts Newsletter is BACK!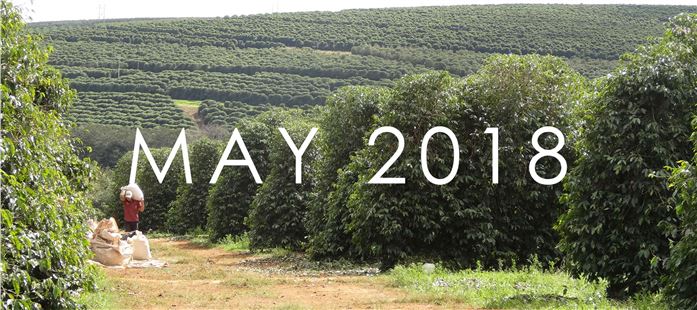 May 2018 Newsletter. All things Bennetts and coffee...
100-Year Celebration Update
In 2018 we are celebrating 100 years of business! In celebrating we have several exciting projects coming up! We have designed a centenary logo that originates from the earliest letterhead back in 1918. This will feature on all our celebration paraphernalia.
We will be sending out gifts as well as holding a couple of cool competitions with huge prizes. The details of these competitions will be released in the coming months, stay tuned!
As our main focal point we will be holding a Centenary Party to celebrate with everyone that has supported us over the years! The details of the night as well as invitations will be sent out in the coming weeks.
Update from the Bennetts Team
It's an exciting year for us at Bennetts as we're renovating our office during our centenary year! We are approximately half way through and have already moved into the front half of our space. We are also putting in a new training lab according to Q-grading specifications. When completed we will be holding an open cupping to show off our brand-new hub, so watch this space.
We are looking forward to hosting suppliers this month. Especially our long-term partner from Sri Lanka to chat everything tea.
For our Queensland customers we have a new account manager located in Brisbane. Khalid Oozeer, or more commonly known as Kaz, is an enthusiastic, jovial guy who is very excited to be extending his career in the coffee industry. Keep your eyes out for him!
SCA Expo 2018
The SCA held again in Seattle this year brought larger crowds than previous years. Maybe it was the stunning weather, maybe it was the coffee, but the show hall was buzzing!
We took every opportunity to meet with our producer partners and discuss current events in their home towns as well as crop forecasts for the 2018/2019 season.
Many producers commented that poor weather had affected their previous harvest and production. Most however, are optimistic that the coming season will show improvements - with good flowering already evident in Central America, and low altitude picking starting in Brazil.
Many of the growers and exporters utilise these meetings to gain a better understanding of the Australian market. Most don't realise the size of our population compared to the size of our land.
It's an interesting concept for them. After the expo we headed up north to Vancouver to visit our friends at Swiss Water. They are in the middle of constructing a new decaffeination plant. The state of the art new facility will allow Swiss Water to build in all their recent modifications to processing, improving quality and reducing water use. Plus, the ability to process smaller microlot batches.
We foster these relationships better understand the needs and challenges our producer partners endure and work with them for positive outcomes.
Origin News - Nicaragua
The quality of this year's Nicaraguan coffee harvest has been excellent, as evident at this month's Cup of Excellence. Despite this, extremely unpredictable weather has meant the total volume is lower than first hoped. With the current coffee market keeping prices below cost of production for a lot of farmers, it is certainly hard for Nicaragua's coffee growers to make ends meet regardless of the climate. In some areas, farmers lost up to 40% of their crop in unseasonal deluges.
At the Cup of Excellence: it was pleasing to see F1 Hybrid with a strong presence in the competition again this year. Hybrids are engineered primarily for resistance to disease, so to see farmers being rewarded for putting faith in these newer varieties is a good sign. A Hybrid took second place this year, with first place going to a natural process Red Pacamara scoring 91.80. COE head judge Scott Conary said, "A mix of varietal and process…led to delightful experiences and wonderfully balanced coffees."
The political situation in Nicaragua has become very unstable over the last few weeks. Nicaraguans have long been at odds with President Daniel Ortega's perceived political hypocrisy, corruption, and nepotism. They finally cracked, turning years of simmering unrest into protests; then protests into riots. As many as 34 people have been killed in the resulting Government crackdown. You have to wonder if Ortega's Presidency can last through to the elections in 2021. Although, if deposed, he will almost certainly be replaced by his wife, the Vice-President, Rosario Maurillo.
The NY and Robusta Coffee Markets
The NY Coffee futures market, which has been falling over the past 14 months from a high of 155 usc/lb in August 2017, seems to have finally stabilised around the 120 usc/lb mark. In fact, the front month contract has been trading at or around that level for the past few weeks. (NY Coffee market since May 2017 pictured below).
The biggest factor for this steady fall has been the large upcoming Brazilian crop, which looks to be anywhere between 55 and 60 million 60kg sacks (depending on whose forecast you read). The Robusta market also fell due to Vietnam finally sorting out its supply issues, as well as the Brazil Conilon (Robusta) crop finally coming back to the fore, following a run of dismal seasons.
Reports are also indicating Brazilian exporters are quite undersold at the moment, which could suggest we might see further weakness in the market as harvest gets going and people start selling in earnest. In any case, there is still more risk to the upside than to the downside and getting some forward cover would not be the worst idea people could have in these market conditions.
A Word from the QA-Lab
The first lots of our FLO-certified Honduras "SHG" COCAFELOL cooperative pre-shipments have been cupped and approved. We were happy with the scores, some going up a good three SCA grading points on last year's already outstanding lots. Bright and complex acidity with descriptors like: mango, pineapple, green grape and black plum. The finishes were long, creamy and very sweet. We can't wait to taste the next lots and more importantly for the shipment to arrive in Australia. They should be on the water by soon with our Honduran Project 1-2-1 lots. Estimated to land in Melbourne late July.
After visiting the SCA and catching up with Ipanema Coffees, Scott decided to make his May selection one of their Premier Cru lots. The B73 lot is magnificent. Scoring 86 internally this yellow bourbon natural is a testament to their amazing new range. Spritzy grape like acidity up front develops into a delicate stewed stone fruit note. Silky body carries along sweet purple grape and malt cream finish. Not only is the coffee tasty but it comes from the Rio Verde farm, which happens to be over 100 years old holding significance to us in our centenary year. Get in contact with your account manager to experience the delight that is B73.
Coffee of the Month
Our coffee of the month, as chosen by the Bennetts team is the Costa Rica SHB CoopeTarrazu Tirra Estate Red Honey Microlot. Grown in the renowned Tarrazu region of Costa Rica, Tirra estate sits at approximately 1600 MASL. The estate, owned by CoopeTarrazu, is dedicated to coffee research and microlot production. CoopeTarrazu is committed to promoting environmentally sustainable farming practices in the community. The co-op announced that through the sale of this coffee it will fund organic fertiliser and shade trees to member producers.
Scoring 86.25, this red honey processed Caturra varietal is outstanding, having red berries, plum and boozy fruit upfront moving into a bright preserved lemon acidity and a long-spiced pepper finish. This coffee suits a light to medium roast and is a perfect offering as a single origin coffee.
Get in Quick!
Providing complete traceability from farm to purchaser, there's no wonder we're running out of our Mexican San Cristobal Terruno Nayarita microlots. James Kosalos (pictured below, right), head of San Cristobal Coffees, has designed a unique system capable tracking a lot from trees, to patios and eventually the seller. This allows for customers to know exactly where their coffee is coming from. If you want to get your hands on some get in contact soon as current forecasts of new crop are down 80-90%, making it unlikely we will be able to get our hands on some this coming year.
Enjoy the month of May!
From,
The Bennetts Team
Sign up to our mailing list below.