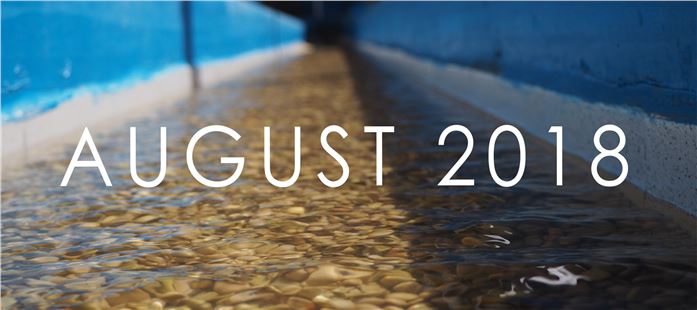 August 2018 Newsletter. All things Bennetts and coffee ...
100 Year Celebration Update
We are very excited to be announcing a big competition this week! Stay tuned to see how you can win a trip to origin with Bennetts.
Our July double donation for saving wild tigers has almost come to an end. So far, we have committed approximately $250 USD additional to the cause. We will finalise this in the coming days.
We are now into the last month of our AFL Footy Tipping competition and the top spots are really tight. James Fox Coffee is sitting one tip above second placed Redlobster on 117 for the season. Titans, Zero and MATADOR are one further behind on 115. BeanRoasters, Neil Decaf Tyson and squarm are vying for the wooden spoon, all on 72. Good luck to all for the last month of tipping.
Update from the Bennetts Team
We are gradually moving our way into our new facilities at Bennetts HQ. We started using our new roasting room and officially held our first cupping in The Lab. It is still pretty barebones but we are super excited about finishing and sharing it with everyone in an open cupping session in the weeks to come!
Additionally, we are thrilled to be welcoming Ken Davis from Mexico as our first visitor from our new International Education Exchange Program. Ken is from San Cristobal Coffees, who are helped establish the Mexican Grupo Terruno Nayarita coffees we import. We are looking forward to learning more about his and San Cristobal's story. We are hoping to have the opportunity to take Ken interstate during his time here to share his coffee story with as many people as possible.
The Coffee Industry
The downward trend of the NY "C" market has seen coffee prices drop to lows not seen since 2014. Near month contract (September) has been lingering around the 110 c/lb mark for the last few weeks and we don't see any indicators that this trend will reverse. Bumper crops out of Brazil and the other large producing countries have already been factored into current market price, and thus through our assessment we are somewhere near the bottom.
The weaker Brazilian Real (BRL) is also contributing to lower pricing. Internally, Brazilian farmers are receiving enough Real for their coffee to keep them above cost of production. This puts the pressure squarely on the other producing countries which are struggling to keep their heads above water in the tighter market conditions for producers.
The London Robusta Market is continuing along the sub-1,700 USD/MT mark, similar to last month. There was a slight dip down to 1,600 USD/MT on the 9th of the month, however since then has moved back up to around 1,650 USD/MT where it currently sits. India's internal market is starting to tighten, expect (particularly washed) Indian Robusta prices to start creeping up.
The unrest in Nicaragua is seeing some export routes being disrupted. Protests, riots and strikes are causing chaos with the internal transport network with coffee struggling to get out of farms, delivered to port and loaded onto ships. Clashes between activists and police have seen 76 deaths and over 900 injured. Protests were in response to social security reform that wanted increased contributions tax from workers and lowered pensions when they subsequently retired.
A Word from the QA-Lab
The top pick from this month is our latest Ethiopia Yirgacheffe Grade 2 lot. Scoring 87 internally, the cup has high lemon floral aromas. It is a sweet clean cup with intense and complex fruit notes of papaya, pineapple, peach and mandarin. A silky body lingers through to an earl grey tea and fruit finish.
In other news, we are starting to see new crop pre-shipment samples coming in from Brazil this month, the weather was favorable this growing season and we expect some good cupping lots. These should be sailing in from late August onwards. We are expecting our microlot Kenyan, Ethiopian, Costa Rican and El Salvadorian coffee to be arriving in the coming weeks, get in contact for more information on each of the lots.
My latest trip this month was my fifth venture back to Papua New Guinea over the past 32 years. I left PNG in 1986 after working in the coffee industry for three years with the largest coffee exporter at the time.
It's only a short drive from the airport to 'coffee road' where all the major exporters are located in Goroka. As we drove down the road it was clear that not much had changed over the past 30 odd years. Many of the old warehouses from the 1970s and 80s are still in use today.
Speaking to the people I caught up with who have been involved in the industry for 20 to 30 years brought up some major issues they feel need addressing to reinvigorate the industry for years to come.
Click here to read the full version.
Enjoy the Month of August!
From,
The Bennetts Team