The Bennetts Monthly August '19
Thursday 1 August 2019
by

All things Bennetts & Coffee...
Upcoming August Events
August is starting off with two exciting events next week. On Wednesday the 7th we are hosting an event to talk all about ethics, sustainability and the coffee industry. Click here find out more information and RSVP.
Also CafeSmart day is almost here. On Friday the 9th cafes all over Australia will be donating $1 per coffee sold to help raise funds to help people who are homeless. Bennetts celebrated a little early with our first annual CafeSmart @ Work baking competition. Everyone was excited to participate, especially when it came time to taste all of the bakes. Scott was our head judge and gave intricate tasting notes on each entry. Marco took out the savoury competition with his delicious pasta al forno and Phoebe won the sweet division with her orange, almond and chocolate biscotti. Overall it was a great success with the team raising over $100 for a worthy cause.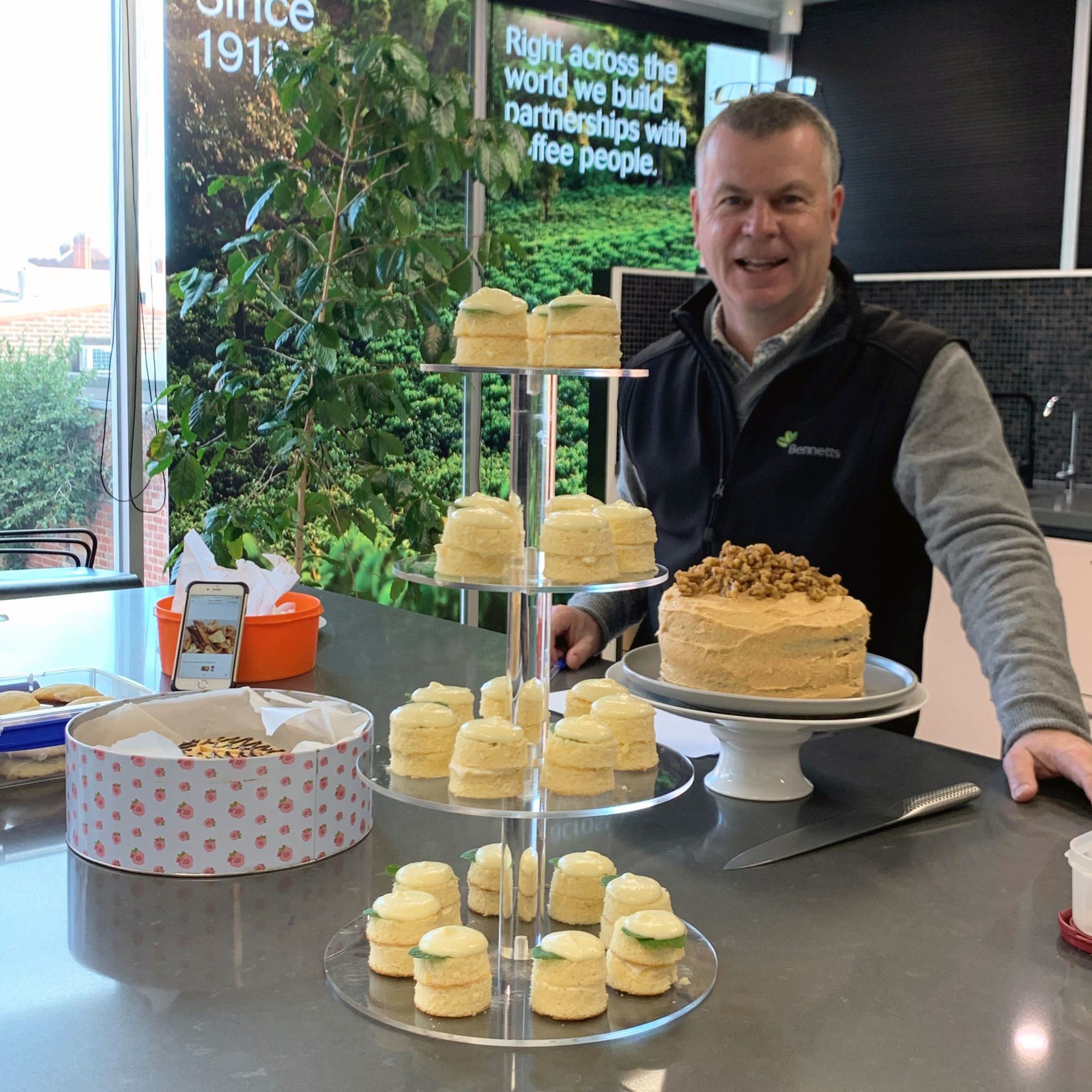 Industry news
In late May coffee prices were rebounding from the depths of despair on the back of a series of cold fronts entering the coffee-growing regions of Brazil at the start of winter. This initiated some weather-related buying, mostly driven by speculators who were extremely keen on fanning the flames ignited by this tiny spark of hope for a market that had been in stark freefall since mid-October last year.
Growers in Brazil and globally sold heavily into the reinvigorated coffee market, lest they missed out on the first real market rally in more than 7 months. And so it came to pass that the cold fronts and frosts came and went with minimal damage across the main growing areas of Brazil's coffee country and with them the "high" prices, which peaked at 115 USc/lb in early July from a low of 90 USc/lb for Sep-19 NY Arabica futures.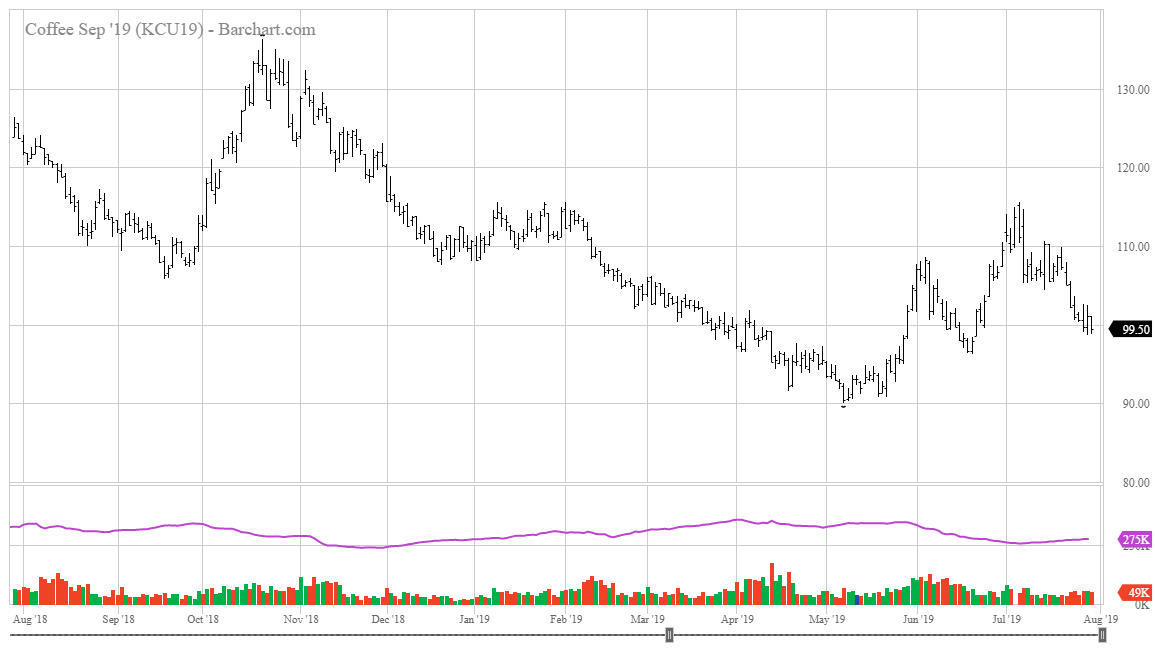 At the time of writing, the front month futures contract for Arabica (Sep-19) finds itself again just below 100 USc/lb. One of the few saving graces at the moment is the Brazilian Real, which strengthened further in the last 2 months to 3.78 BRL/USD (from 3.98 BRL/USD two months ago), which means you need more dollars to buy coffee in the local market. If nothing else changes, then this should translate into the coffee market finding a more solid footing at a higher level. And lest we forget, winter is only halfway through in Brazil so we are not out of the woods yet when it comes to the risk of frosts affecting crops.
One other thing that has come to the fore in recent weeks with regards to Brazil which bears mentioning, is that it is now apparent it will be quite a difficult year when it comes to sourcing high volumes of high quality blending beans in the top-tier "Fine Cup" category, particularly pulped natural processed coffees. This has been a result of unseasonably frequent rains during harvest, which have prevented farmers from harvesting good-quality ripe cherries for pulped natural coffees, as well as affecting patio drying of natural coffees. This has already affected offers from origin (in both volume and price) for new crop coffees.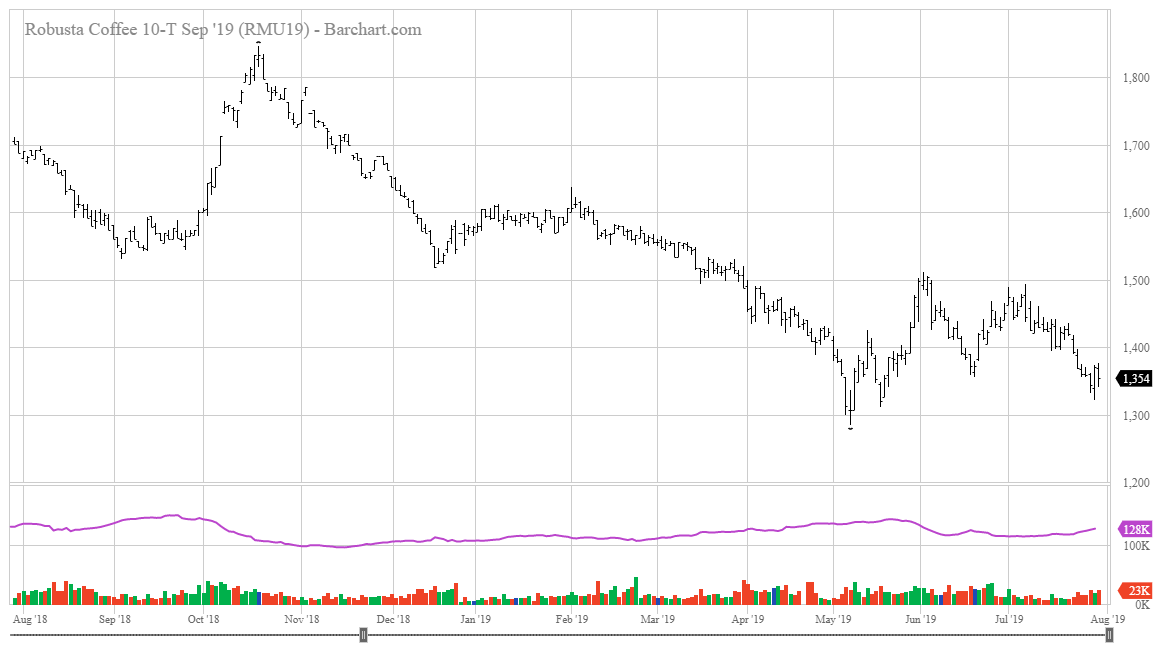 On the Robusta front, prices followed Arabica very closely, peaking in both late May and early July at around 1500 USD/T, from a low of just below 1300 USD/T for the Sep-19 London futures contract. Currently the price sits at 1350, which by all accounts qualifies as "historically low" in recent history terms. For Australian roasters the relevant bit of market new is that India continues to be an extremely difficult origin from which to source Robusta at a competitive rate, due to shortages of both washed and natural processes.
Grounds for health
Earlier this year Bennetts donated $5000 USD to Grounds for Health for their cervical cancer project in Oromia, Ethiopia. They are making a lot of big improvements with their equipment soon which will allow their clinics to screen and treat more women every year. You can read more about it HERE.
In addition to our contribution to Grounds for Health, our good friends in Grupo Terruno Nayarita in Mexico generously donated two bags of their Women's Certified Naturals to the annual Grounds for Health auction. The winning bid for their coffee came in at $4.60 USD/lb (roughly $14.75 AUD/kg), raising nearly $1400 USD for the charity.
International Tiger Day
The 29th of July was International Tiger Day. Bennetts are a proud supporter of the WildCats Conservation Alliance in India, and contribute $1USD from every bag of Indian Tiger Mountain coffee sold to ensuring that tiger habitat and populations are protected. Read more about it in our latest blog HERE.
A word from the cupping room
Last week, Georgia, Alex and Kaz hosted a cupping night at Xtracted Espresso Solutions in Brisbane, where we showcased a range of Costa Rican coffees grades.
The night was heralded as a success by all who attended, and cups were slurped down to the grinds. While some of our new Costa Rican microlots got snapped up on the night, we still have plenty of interesting specialties to offer.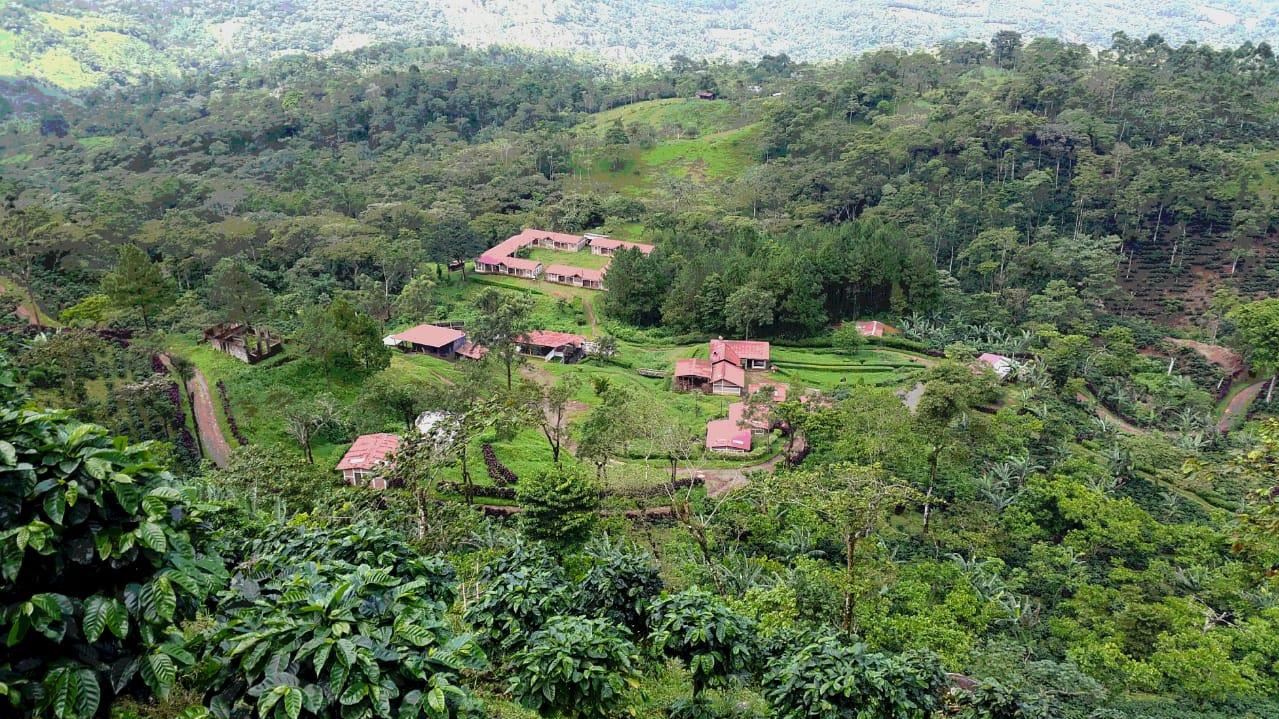 Also, just in this week, we have new season Nicaraguan and El Salvador microlots. Using a range of processes and varietals we are finding flavours of peach, toffee, butter and tropical fruits with bright acidity and full mouthfeels.
One of our favourite new microlots is the Nicaraguan Java Abisinia. This unique coffee cups with complex sweet and savoury notes. Sweet tartaric, lemon and raspberry acid. Smooth texture with a sweet malt, caramel finish. Scoring 85 points on the cupping bench, the ten 35Kg bags won't last long – be the first to secure this amazing lot!
This microlot is harvested by hand, only the ripest cherry is selected, pulped and fermented for 24 hours. Dried on African beds under shade for a period of 13 days, during which any defects are hand sorted and removed. The parchment is rested in GrainPro bags before being milled for export.
To find out more about any of our amazing coffees contact your Bennetts account manager soon, as some of them definitely won't last long.
Have a great August,
The Bennetts Team.