Origin Update: Costa Rica
Wednesday 27 November 2019
by

How Does Costa Rican Coffee Maintain Sustainable Prices in a Low Market?
When we think about Costa Rican coffee, we often associate it with some of the best coffees in the world, renowned for having bright acidity on a consistent basis. Yet they often come with a heavy price tag, one that sometimes simply can't be ignored. But what exactly is it that drives this high price in a debilitating low market? There are several contributing factors, both economically and on an industry scale.
Located between Nicaragua and Panama, Costa Rica is known to be the most developed, stable and expensive Central American country. With large investments and tourism from the United States, the country has a strong base for foreign direct investment. Naturally this means that wages and resources in Costa Rica are comparatively high to its adjacent counterparts, increasing the cost of producing crops such as coffee.
Subsequently, the Coffee Institute of Costa Rica (ICafe) has a governing influence over prices in order to protect those involved in production, all the way from pickers to exporters. A good example of this is ICafe must approve every measurement system used throughout the chain. This stems from the fact that in Costa Rica coffee is measured by volume not weight. Ensuring these vessels for measuring are correct removes the risk of companies having slightly larger containers, thus taking advantage of pickers, producers and mills by lowering their payment for a supposed standard volume received. Additionally, ICafe has the responsibility to accept or reject prices on all export contracts. For example, if an exporter registers an export contract below market price, ICafe have the right to reject the export until the price paid by the final client is at market price or above. As an overall result, this sees 77.5% of the export price being received by the producers. The data collected from this process is all publicly available and provides traceability throughout the Costa Rican coffee industry, something no other origin has at this point in time.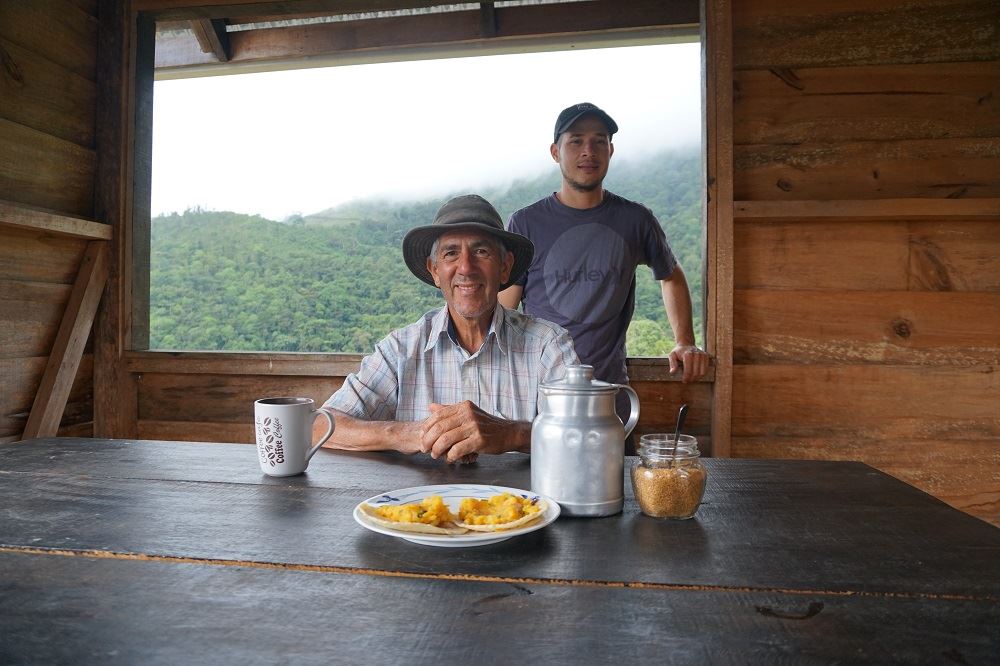 Separate from ICafe, producers and millers must abide by strict environmental and social laws. As all pickers and people in the field are earning minimum wage which is governed by the Ministry of Work, the final cost structure changes. Overall approximately 60% of the cost of Costa Rican coffee is labour, and as a result, there are no producers living in extreme poverty, a thing that the internal industry is very proud of, and perhaps it could be argued that the price demanded for Costa Rican coffee is the most equitable and sustainable in the world.
The importance of this labour component can't be understated. Mrs. Xinia Chavez, president of ICafe detailed this in a television interview. She said that for every coffee producer around 29 people are employed directly (i.e picking, processing etc.) or indirectly (i.e transport, waste management etc.). Not only does this show the importance of coffee for employment in Costa Rica, but on a broader scale the massive ramifications rippling right throughout Central America. When considering the poorer producing countries such as Honduras and Guatemala, where there is little relief from the cripplingly low NY price of recent, trees are being removed for alternate crops and the people who decide to remain in the industry are facing extreme poverty. Yet the magnitude of the situation is also being realised throughout their economies with much less money circulating. Unfortunately, this reality has little short-term relief.
On an industry level, supply and demand is a paramount consideration in price. Costa Rica is currently one of the only origins in this historically low market to be almost completely sold out of coffee. This is attributable to the decreasing volume of the crop (18/19 was the lowest in 40 years) and the medium to large specialty roasters being heavily invested in Costa Rica. At this stage, due to the lack of supply, all coffees are being traded outright at minimum of about 220 c/lb which is a very healthy approximate plus 110 c/lb on the NY market. What will also see this continue on a similar trend is the sale of 2019/2020 crop. Large cooperatives and farms are selling their projections for the upcoming harvest. CoopeTarrazú, the largest coffee cooperative in Costa Rica, has already sold over 40%, mainly direct to the roasters mentioned above. Another large cooperative had sold 65% of their 2019/2020 harvest in May, some 6 months before picking begins, something completely unheard of before in Costa Rica. This is a position producers are taking to logically future-proof themselves.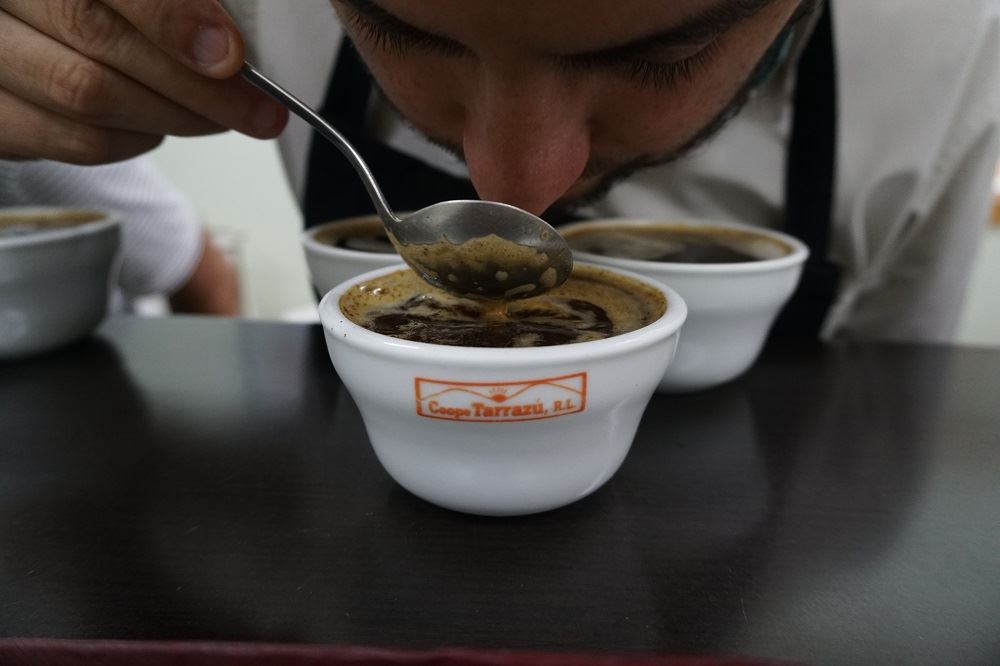 While perhaps it is true that Costa Rican coffee can be considered expensive, it is also important to note the rest of the world's coffee is cheap. Promecafé, a research and development institute in Central America, conducted a study throughout Central American producing countries and found that the average farmgate cost of production is around 200 c/lb. After considering milling, transportation, financing and exporting, an FOB cost of production would be around 215 c/lb. This means that the majority of the rest of Central American coffee is being sold very cheaply, significantly below the cost of production.
Just as the 2019/2020 harvest is beginning in Costa Rica, it remains an important consideration for roasters in Australia as to what origins are being used in their blends. Of course, there are a multitude of reasons as to why or why not to use specific origins, but perhaps understanding the circumstances behind the cost structure of Costa Rican coffee could be convincing enough to include in those blends.
Happy Roasting,
The Bennetts Team