The Bennetts Monthly July '19

All things Bennetts & Coffee...
Centenary trip to Brazil
In June the winners of last years Bennetts Centenary Celebrations roasting competition travelled to Brazil with Scott Bennett to visit Ipanema Agricola S.A. farms in Alfenas and experienced the Ipanema Coffee Academy for 5 days. This tour incorporated a comprehensive coffee experience including an on farm home stay. They were all shown and involved in the full workings of the coffee farm from tree to exports. The experience encompassed field visits, nursery visits, irrigation supply and application, replanting areas, pruning methods and variety selection. They saw a variety of coffee processes including hand picking, hand machine and full machine harvesting as well as wet milling, drying, dry milling and export milling to finished products. With regular visits to the cupping lab and full understanding of the quality controls that are in place throughout the coffees processing stages.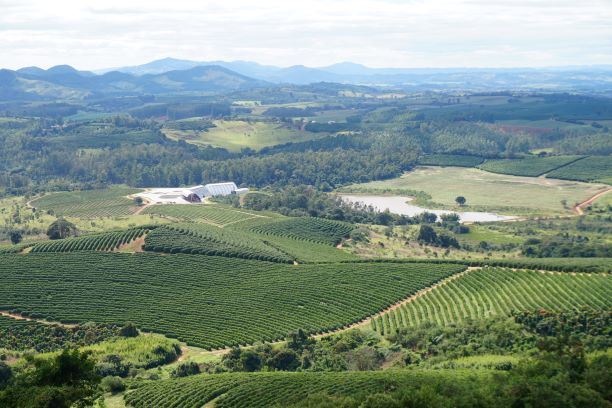 The highlight for all who were involved was the tour of the Fazenda "Rio Verde" - Premier Cru farm and production facility in the Mantiqueira de Minas Mountains. This is the birthplace of the Ipanema Premier Cru coffee collection. It was a truly amazing day as the Rio Verde farm was in full production. The all new wet and dry milling facility was a picture to behold and this will produce some truly amazing coffees over the next 3 months. Our two winners, Chicko from Straight Up Roaster in Tasmania and Archaeus who represented Mifeia from Queensland were absolutely amazed by their Ipanema Coffee Academy experience. It is a truly an accelerated Brazilian coffee learning experience and the staff and friends at Ipanema could not have been more helpful and friendly.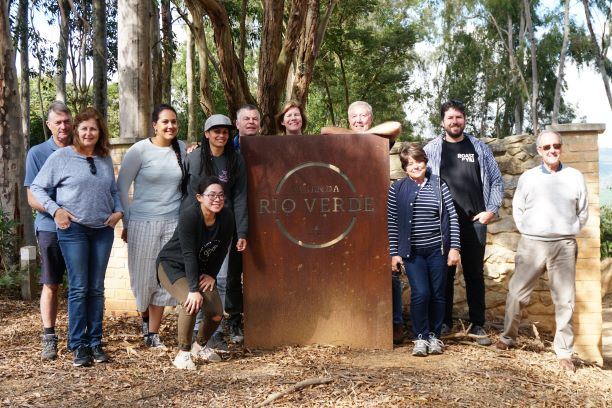 Bennetts Updates
In June Bennetts was very excited to welcomed Melissa to our team. She will be working with the QA team and assisting with administrative activities.
Sadly, we will be saying farewell to one of our Account Managers Loren, who has decided to take on an exciting adventure and will be leaving Bennetts to study in a new field. Loren will be leaving Bennetts later this month.
In other news, Georgia and Alex will be heading up to Queensland to host a special Costa Rican cupping night on the 24th of July. For more details please email Kaz (khalid@hab.com.au)
Hurray Harrar is back in stock!
After a few years of difficult supply, we have finally got our hands on two great lots of Harrar Grade 4 Natural.
Grown on the Harar Mountains in Eastern Ethiopia, at altitudes of over 2,000 metres. Harar has a unique appearance with long yellow-golden coloured beans. Typically displaying rich dark notes and purple fruits, fine Harar makes wonderful espresso.
Ethiopia Harrar East Gr4 - (60Kg)
Sweet fragrant grinds make a juicy cup with blueberry, orange and medicinal notes. Clean caramel finish.


Ethiopia Harrar Arsi Gr4 - (60Kg)
Delicate grape notes up front. Clean silky texture carries a leather, cedar, walnut and malt finish.
Both lots available now. Ask your account manager for more information and samples.
Origin update:
Brazil
Brazil's harvest started quite early this year, however recent updates from origin suggest that there is still a lot of fruit to be picked.
This season's unstable weather in Brazil caused uneven maturation across many growing regions. Off season rains have hampered farmers' ability to pick at peak times, and early reports indicate some farms finding over-ripe and tree dried fruits. This may limit the country's ability to produce fully washed and pulp natural processes. As the weather improves the rest of the harvest may see better conditions and quality, so we are keeping our fingers crossed for good news.
Ethiopia
Recent power cuts across the country have interrupted coffee processing, in particular dry milling, causing a flow on effect of delays and a backlog of shipments. Initial reports from the Ethiopian Electric Power Authority state that the power shortage was due to low reserves of water in the dams, particularly the Gibe – III dam. The power interruptions have affected most industries in Ethiopia. Furthermore, the country shutdown their internet for four days following the assassination of high profile military officials and regional political leaders – disrupting all international and local communications. While all systems are now back online, we do not know how many coffee shipments are affected, we'll update you next month!
Have a great July,
The Bennetts Team