The Bennetts Monthly January '20
All things Bennetts & Coffee ...
WELCOME TO JANUARY
Happy New Year! Welcome back from the festive season.

2020 has blustered in and we hope that you and your loved ones are safe during the frightening fire storm that is currently occurring in Australia.
NEW BRAND IDENTITY
Hopefully by now you've noticed some changes at Bennetts. We decided to enter 2020 with a new look, but most importantly a new feel. Working closely with the branding strategy team at DiMarca, we have looked inward at our culture and vision. Our brand is not just our logo, but how you, our customer, feels about our experience together. We strive to be your first choice partner for coffee beans and industry knowledge. Let us know how we can help you.
AUSTRALIA DAY
A quick notice that we will be closed on Monday the 27
th
January for the Australia Day Public Holiday. No orders will be despatched on this day. If you are concerned this may affect your order, please contact
despatch@hab.com.au.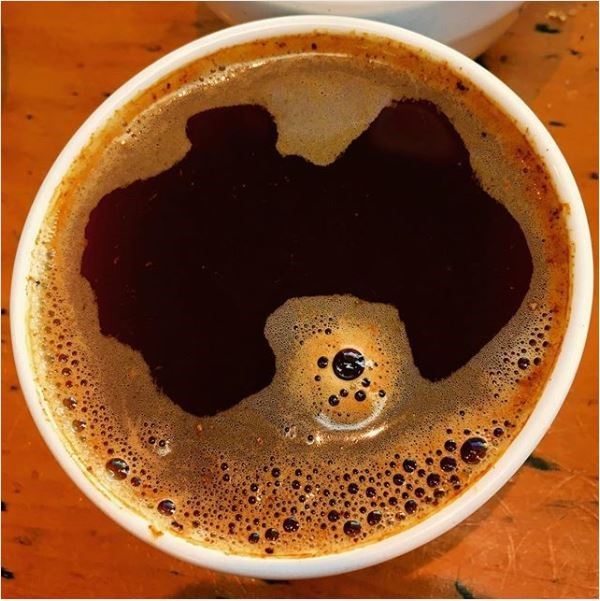 A WORD FROM THE CUPPING ROOM
December was a modest month in regards to shipments coming in. We expect to see a lot more new crop lots landing from February onwards, so keep your eye out.
Late November through December, we ran short on Colombian Supremo, Indian Plantation and PNG A grades. These are all back in stock now, however high demand may see them move quickly, so get in early.
Our favourite coffee coming though the cupping room last month was the FLO-Fairtrade Organic Peru Café Femenino® (CSECANOR) Cupping with stone fruit and lime acidity, carrying through to malt and dark chocolate in the finish. Scoring 83 points, this coffee makes a bright addition to a Fairtrade or Organic blend.
MARKET REPORT
The month of December picked up where November left off; with an Arabica market showing strong upwards momentum and seemingly unstoppable. Indeed, the market very rapidly went from a low of 95 usc/lb in mid-October to a high of 142 usc/lb in mid-December (a level not seen in over twelve months) before finally stopping and then retreating to a rather wide range of between 125 and 133 usc/lb at the time of writing.
So what were the reasons behind what was effectively a 50% price increase over a two-month period, you ask? Well, in a nutshell, this was mainly a speculator-driven move. Investment funds, which had, up until the turning point in mid-October, been holding a net-short position (i.e. had sold the market) decided it was time to reposition their books and go long (i.e. buy the market). And after such a dismal three-plus years in which the price of coffee had been steadily falling, the market was primed for a turnaround.

Of course, such a move doesn't simply occur in a vacuum, as there were some fundamental market factors which helped fuel this rally (at least to a certain extent). One reason, which makes the rounds every year around the same time, was the incidence of dry and hot weather in parts of the coffee growing areas of Brazil, which could affect the size and quality of next season's crop (already expected to break a few records). This should be taken with a grain of salt though, as it is the start of summer in Brazil and dry and hot weather is practically the norm during this time of year. It's not to say we should disregard this risk, but it certainly is far too early to make any predictions pertaining to crop losses as a result of some dry weather here and there.

Another factor touted was a perceived short term shortage of Brazilian coffee, in particular the higher qualities for the rest of the 19/20 season. Indeed, after the initial stages of the market move, in which sellers sold at levels not seen in quite some time, offers from origin did start to dry up. Whether this was due to coffee actually running out (unlikely) or to people holding out for better pricing after having sold at lower levels at the start of the rally (less unlikely) remains to be determined.
For now, at least, amid extremely high volatility, the market seems to have found very strong resistance at the 140usc/lb and would seem to be weakening as it looks to find a new equilibrium point. How far back it retreats is subject to debate, but the overall consensus is that it would be hard for prices to drop below 110 usc/lb in the short to medium term, if it even gets that low at all.

LAST CHANCE COFFEE

Get your hands on the last two bags of our El Salvador SHG Los Nogales Miramar HSF Natural (in 35Kg GrainPro sacks) A rich inky cup, with notes of toffee and dark chocolate, smooth body and a winey, berry acidity carrying through to the finish. Scoring 84.5. This coffee is grown on the JASAL plantation in the Apaneca-Ilamatepec region of El Salvador. A family owned producer, JASAL has been growing coffee for over 100 years and is supported by a team of trained agronomists. Making a commitment to the environment, all their coffee is shade gown and complies to Rainforest standards. For more information or to place an order, please contact your account manager.

Have a great January,
The Bennetts Team